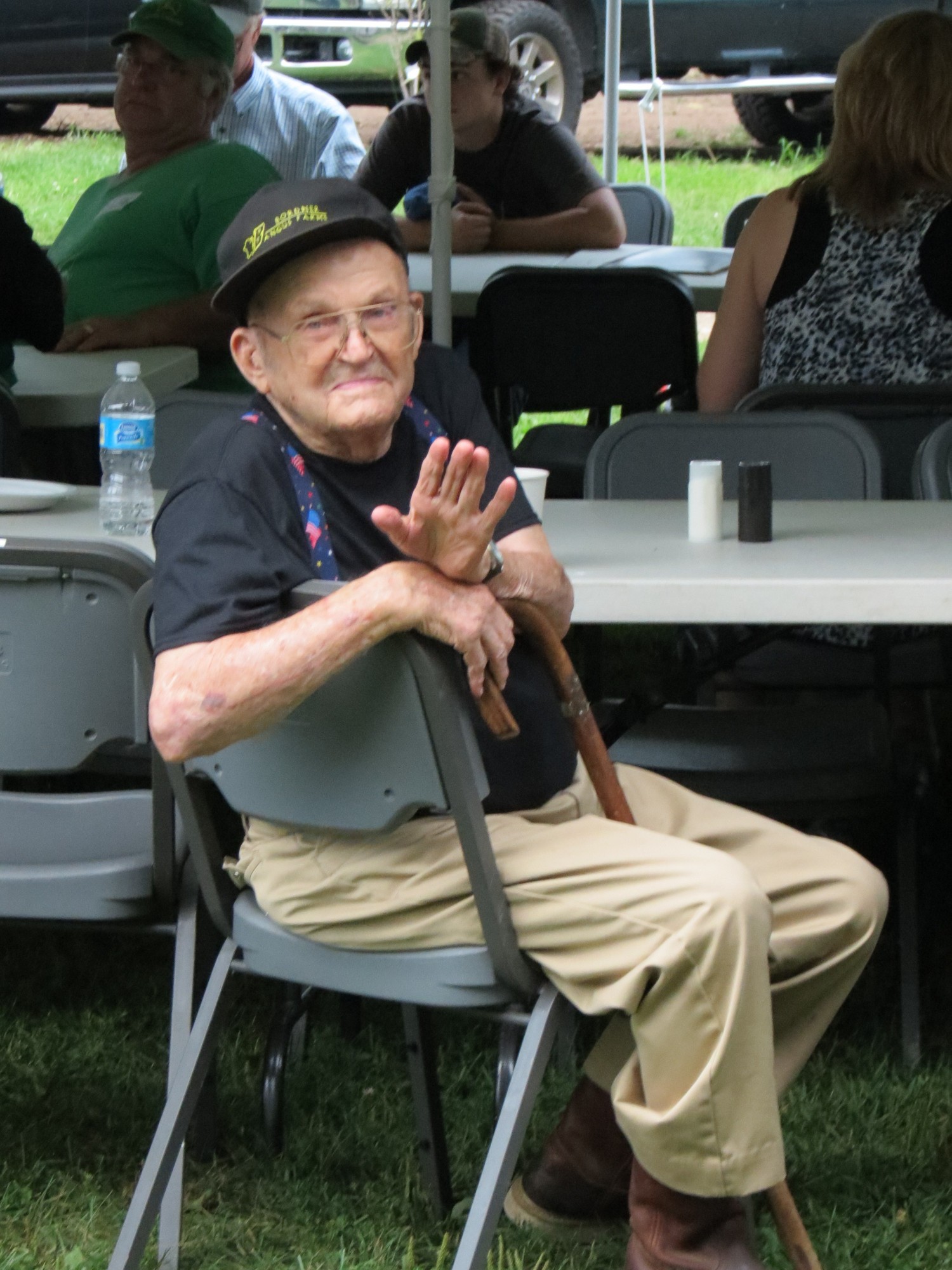 Earl B. Bordner age 100 of Sturgis, Michigan passed away Monday morning, February 19, 2018 at his home.
He was born May 27, 1917 in Fawn River Township, Michigan son of the late Ralph and Viola (Evert) Bordner.
Earl was a lifelong Fawn River Township resident.
On May 6, 1939 he married Amy Anderson in South Bend, Indiana. She died in 1984. He married Wilma (Cook) Garman
April 23, 1988 in Mendon, Michigan and she died May 20, 2009.
Earl became a proud and dedicated fulltime farmer following his graduation from Burr Oak High School with the class of 1934.
He was a longtime active member of the Burr Oak United Methodist Church. Earl was a charter member in 1940 of the Burr Oak Grange. He was also a member of the Farm Bureau, 4-H as a youth and later as a parent and leader and in 1999 was inducted into the Michigan Farmer's Hall of Fame. Earl was very active with the St. Joseph County 4-H Fair where he served as a director on the Fair board from 1984-1995 and served as the draft horse superintendent for many years. He was inducted into the Fair Hall of Fame in 2010. Earl enjoyed dancing and had many involvements but what he truly loved was time with his family especially his grandchildren and great grandchildren watching them show livestock.
He is survived by his children: Bruce Bordner of Ortonville, Benjamin Bordner of Sturgis, Michael (Tonya) Bordner of Sturgis, Laura (John) Klinger of Sturgis, Monte (Robin) Bordner of Sturgis and Jean Bordner of Florida; 12 grandchildren; 17 great grandchildren and several nieces and nephews.
He was preceded in death by his parents, wives; two grandsons: Michael Mead and Marcus Mead; two sisters: Irene Brown and Zaida Tice and one brother: Clare Bordner.
The family will receive friends from 2:00-4:00 and 6:00-8:00 P.M. Thursday, March 1, 2018 at the Rosenberg Chapel of Hackman Family Funeral Homes, 807 E. Chicago Rd., Sturgis, MI 49091, 269-651-3284. Funeral services celebrating the life of Earl B. Bordner will be held at 11:00 A.M. Friday, March 2nd at the funeral home. Pastor Robert Keim will officiate. In accordance with Earl's wishes cremation will follow the service. Private burial of the ashes will take place at the Burr Oak Cemetery in Burr Oak at a later date.
The family suggests in lieu of flowers memorial donations be directed to: